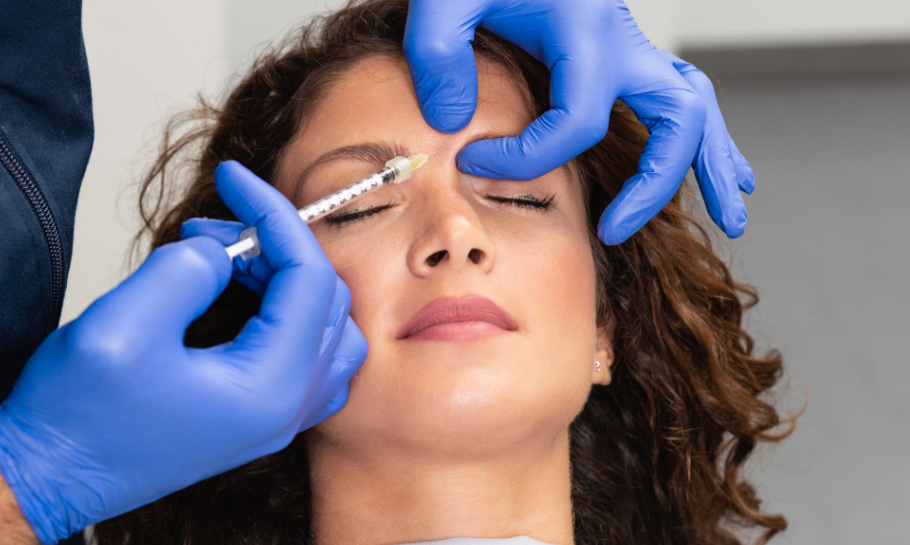 We offer a variety of injectable procedures to help keep you looking refreshed and feeling your best. Preventative treatments as well as focused, individualized treatment plans for important events. Skin care is self-care!
Botox/Dysport
Best treatments for preventing fine and deep wrinkles due to muscle movement. Quick, "lunch time" procedure taking only 10-15 minutes. Both are medications injected into muscles to help relax and smooth skin. Botox and Dysport are very effective with similar longevity and pricing.
The differences are they are made by different companies, and dysport's onset is faster (2-3 days vs 5-7 days).
Botox costs $12.25/unit with the average dose ranging from 20 units to 80 units.
Dysport costs $6.13/unit with the average dose ranging from 40 to 160 units. 2-2.5x's as much Dysport is needed for effectiveness, making the price equal between the two.
One treatment is needed to see results. Results are not permanent, lasting 3-4 months.
A wide variety of treatments are available:
Forehead lines
Frown lines
Hyperhidrosis/excess sweating
Masseter clenching/face slimming
Nose wrinkles/bunny lines
Crow's feet
Neck cords/platysmal bands
Chin dimples
Lipstick lines
Lip flip & more!
Dermal Fillers: $600 & up.
Injectable fillers are used for volume restoration in the face. We carry Juvederm, RHA, & Restylane filler lines. All are made from hylauronic acid, a naturally occurring sugar molecule in the dermis of the skin and are reversible. Filler can help with wrinkles, volume loss, lip hydration and definition, and softening facial folds.
Sculptra: $850/vial.
Sculptra is an injectable collagen stimulator used to restore facial volume loss and skin laxity. Collagen is a key component for a more youthful looking appearance. Sculptra gradually improves the affected area over time. The injected poly-L-lactic acid (PLLA) stimulates your skin to produce new collagen. You will gradually begin looking younger over 4-10 weeks. A series of 2-3 treatments is often needed. The result is long-lasting, natural, & beautiful skin strengthening and volume restoration. Our Sculptra patients are complemented on how great they look, without anyone being able to figure out exactly what was done! Sculptra is additionally used to stimulate collagen in the buttocks for a non-surgical lift. "Hip dips" are also improved with injections. Multiple vials are required for best results. Price quotes and vial number estimations are given by our provider in the office during your consultation.
Kybella: $300/vial.
Kybella is an injectable treatment which permanently destroys fat cells under the chin (submental fullness) to improve your profile. Kybella may be right for you if:
You're bothered (unhappy, self-conscious, or embarrassed) by fat under the chin,
You feel the condition makes you look older or heavier than you actually are,
You do not want to have surgery,
You eat well and exercise, but the chin heaviness does not go away.
Price quotes and vial number estimations are given by our provider in the office during your consultation.
Daxxify
We're excited to introduce Daxxify, the only long-lasting, peptide-powered frown line treatment--and the first innovation of its kind in over 20 years. Daxxify lasts an average of 6 months and the active ingredient is a purified protein called botulinum toxin type A.
Sound Familiar? Botulinum toxin A is the same active ingredient used in Botox and Dysport. Our practice is premier in Southern Illinos and is honored to be chosen as the first to offer this exclusive product in our area.
Schedule a Consultation